Plus500 Review

Today, we are going to discuss Plus500, which is known to operate via Plus500UK Ltd, a firm based in the United Kingdom with its headquarters situated in London. Plus500 is mainly known for providing CFD services in both Asia and Europe, and has more than one million investors worldwide as well as a wide range of 1,000+ products. In this Plus500 review, we will discuss the key features of this broker and determine whether it is worth choosing or not.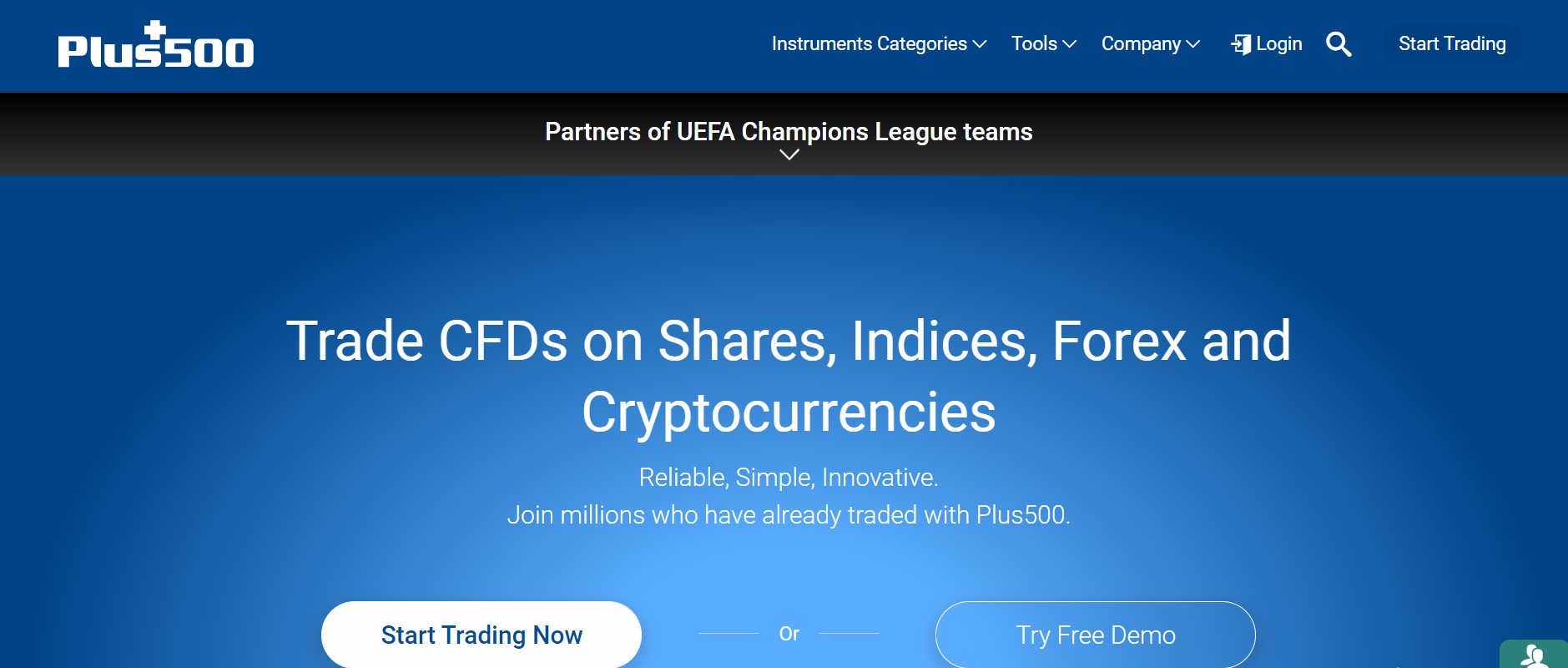 Security
We live in truly frightening times nowadays as there have been so many hacks conducted in the world of online trading that traders often live in fear and paranoia of what may happen next and when. There is this constant feeling that our funds are consistently at risk and could be lost at any given time, which is why Plus500 takes the security aspect regarding its services and features extremely seriously. Never shall your privacy be at risk when you choose to deal through Plus500, as instead this broker goes above and beyond to all but guarantee your protection.
Firstly, the traders' revenues are normally segregated and not kept in the broker's operational funds and is instead stored in separate savings accounts. Moreover, Plus500 uses a 2FA (two factor authentication) measure to further guard your credentials.
Regulations
Regarding regulations, the broker has been granted federal approval for all of the different areas where it may choose to operate. SSL (Secure Socket Layer) technology provides protection for credit card transactions, which helps to maintain safety and confidentiality.
Plus500 is completely licensed and regulated by the appropriate agencies in the U.K, which includes the country's FCA and CySEC, among others. It is authorised to function in essentially all jurisdictions, making it highly safe and trustworthy in a time where trust is a key factor in ascertaining whether a broker should be chosen or not
Trading platform
As the broker is indeed a CFD trading platform, it therefore provides a diverse range of equities to its users based across the globe. Plus500's consumers are able to trade using these equities in a very user-friendly environment which can be used on mobile platforms as well as desktops.
Plus500's goal is to help trades in terms of improving the users' techniques and abilities so as to reap the most rewards. We observed the broker's trading platform to be aesthetically pleasing and professional looking, and it actively assist you in creating a diverse investment portfolio which is also complemented via Plus500's zero commission model. The inclusion of a demo account function is always nice to see, and it never expires as far as we can tell and can even be utilized in conjunction with the broker's live trading panel.
Asset index
Users will be ecstatic to know that Plus500 offers various tradeable assets, including CFDs for different cryptocurrencies, equities, stocks, and indices. Additionally, commodities, forex, and options trading capabilities are also included.
Furthermore, not only is Plus500's asset index diverse and strong, it is also incredibly fast when it comes to the actual trading. Traders' bids shall be executed much quicker as compared to various other brokers. Moreover, since the broker does not have any investing restrictions or limitations, users are able to execute bets as much as desired.
Customer support
Plus500 is truly a world-renowned broker and can be accessed in a whopping 32 different languages. This enables traders from more than 50 countries to use its services and be granted assistance without facing any language barriers for the most part.
Plus500's friendly customer support team shall always be ready to help you out when needed. Client support email addresses are provided on the broker's website, and there is also a Frequently Asked Questions (FAQ) section. A live-chat option is also available.
Closing remarks
In summary, Plus500 is a reliable, safe, and effective broker that has all you need to get started with online trading. Its versatile platform is consistently evolving to meet user demands, and you will never need to worry about legal issues either. All in all, this is a great broker and one that we highly recommend.