TurboXBT Review

The financial markets are renowned for offering good returns to anyone who decides to dip their toes into this space. The most appealing aspect of these markets is that they are open to everyone through brokers such as TurboXBT and there is no shortage of opportunities to explore. As a matter of fact, new opportunities continue to pop up on a regular basis, allowing everyone the chance to achieve their financial goals as quickly and efficiently as possible. If you have been looking for such an opportunity, you need to take a look at this TurboXBT review that offers one.
Based in Seychelles, TURBO TICKS TECHNOLOGY LIMITED has developed the next-generation digital asset trading platform that you can find at TurboXBT. It is a tad different from the other platforms in the market because it involves short-term contract trading to both newbies and professionals alike. This is certainly beneficial because it means good profits in a short span of time. TurboXBT is catering to people all over the world, due to which their website is available in 16 languages, including but not limited to English, Spanish, French, Italian, German, Chinese and Italian.
While this sounds very appealing, you should be familiar with the ins and outs of TurboXBT to ensure you are making the right choice:
Available Instruments
The first thing that you need to check on the TurboXBT trading platform is the instruments they are offering. You need to ensure they have profitable options and those that suit your risk tolerance. You will discover that TurboXBT has put together a total of 17 assets that are spread across different financial markets. This is extremely appealing because it allows you to spread out your investment, which can minimize the risks and also give you the opportunity to boost your returns.
You will find 3 indices available at TurboXBT, which are S&P500, Nasdaq and GER30, 4 commodities, which are gold, silver, crude oil and brent, eight forex currencies and 2 cryptocurrencies, which are Bitcoin and Ethereum. This shows that they have a powerful combination of instruments available and everyone can find something suitable. There are 38 trading pairs to choose from.
Deposit Methods
It is also necessary to check what deposit methods are supported by TurboXBT because you want to be able to make your payments quickly and safely. You will not be disappointed with the options you come across on the platform, as they have put together a combination of traditional and modern solutions for their clients.
You can choose to use bank wire transfers for making your deposits, or go with bank cards, such as VISA and MasterCard. Moreover, you will also discover that TurboXBT offers support for several cryptocurrencies for payments as well, which include BTC, ETH, USDT and USDC. All user funds are safeguarded through bank-grade security, so you do not need to worry about it.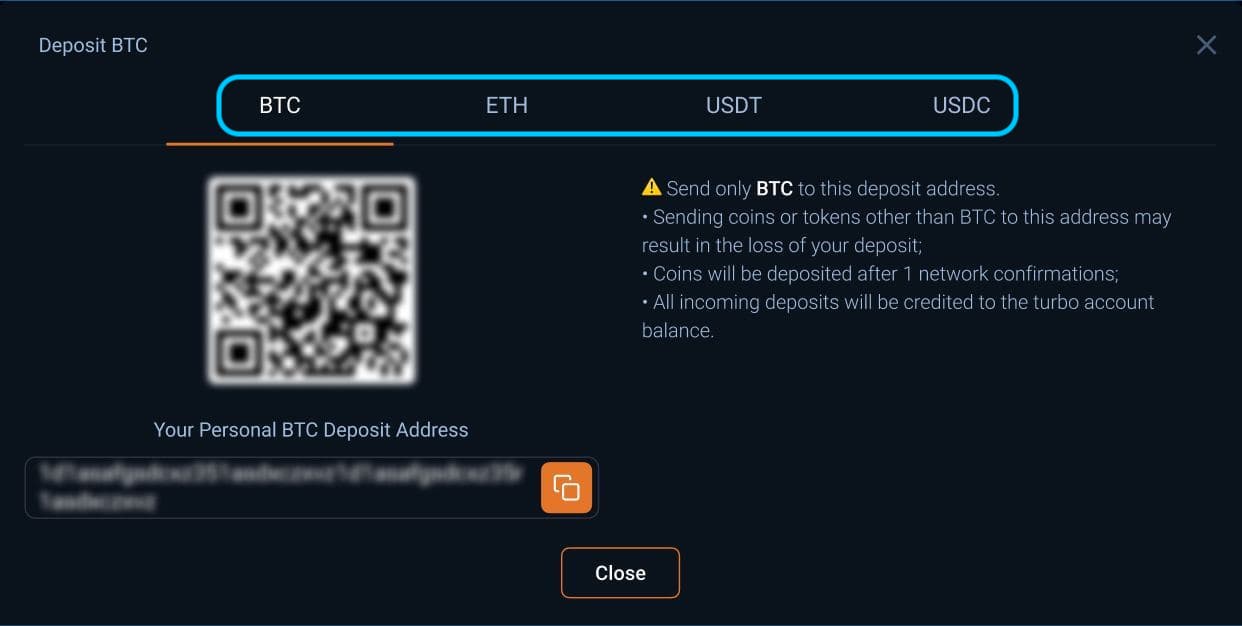 Fees
It is understood that every trader would want to know what kind of costs they would incur during the trading process. This is one aspect where you will find the TurboXBT platform very appealing because they do not charge you any fee. There are 0% commissions applicable, which allows you to make maximum profits. There is some blockchain network fees that's applicable on deposits and withdrawals, but this depends on the network.
You do not need to worry about any hidden fee or additional charges when you are using the TurboXBT platform and this is definitely appealing.
Support and Assistance
Another area where TurboXBT has proven to be proactive is support and assistance. You will find an FAQ section on their website that provides answers to frequently asked questions. Secondly, you will also come across a user guide that will help you figure out how to use the platform. Social media channels have also been added that can be used for getting in touch with their team.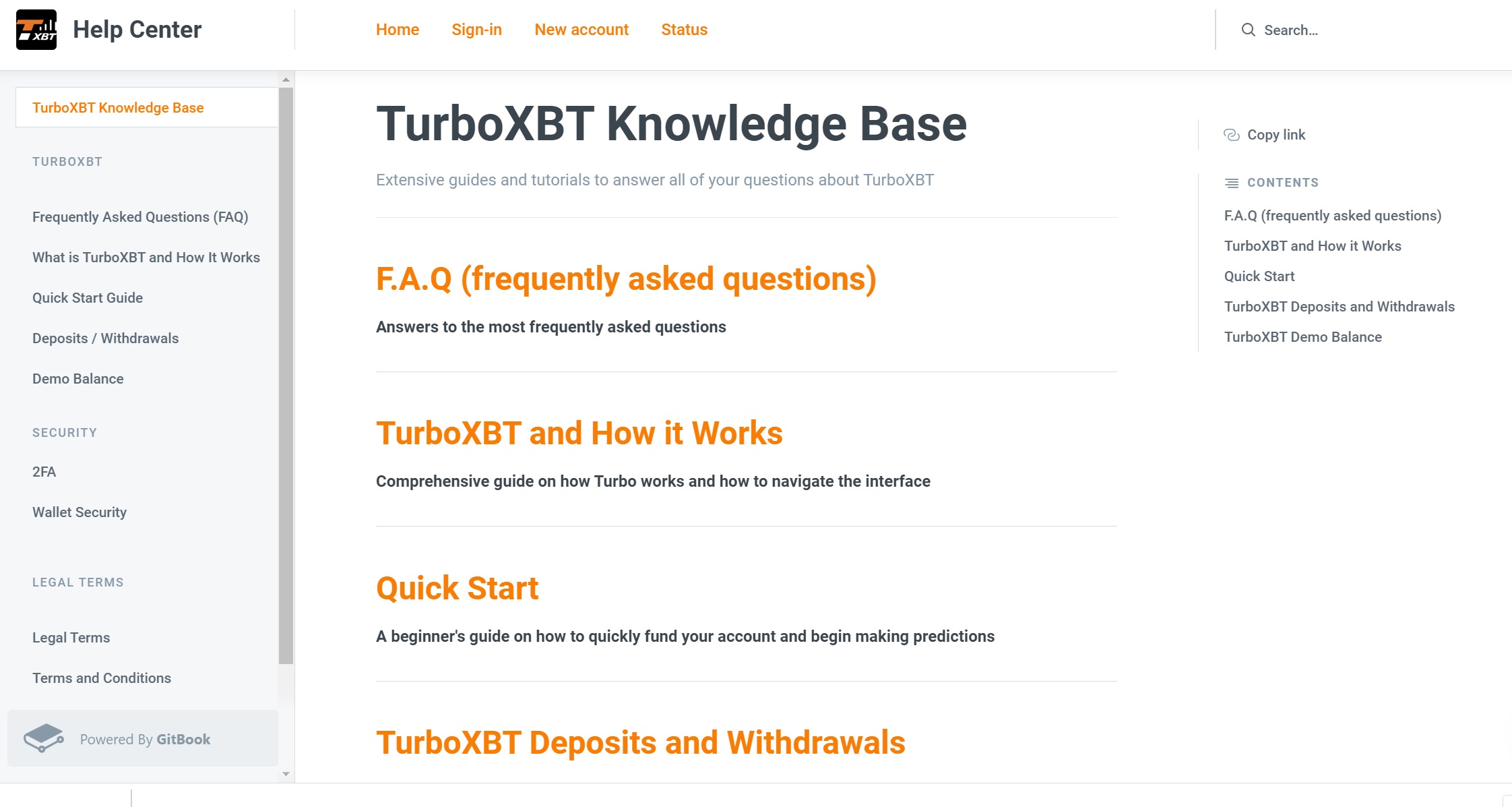 Bottom Line
With 90% profits available for a single trade and 30 seconds to profit, TurboXBT is undoubtedly a lucrative option for everyone.